Summer Events & Fun in Lake Chelan!
Posted by Colleen Fischesser on Friday, June 10, 2022 at 8:59 AM
By Colleen Fischesser / June 10, 2022
Comment
Summer Events & Fun in Lake Chelan!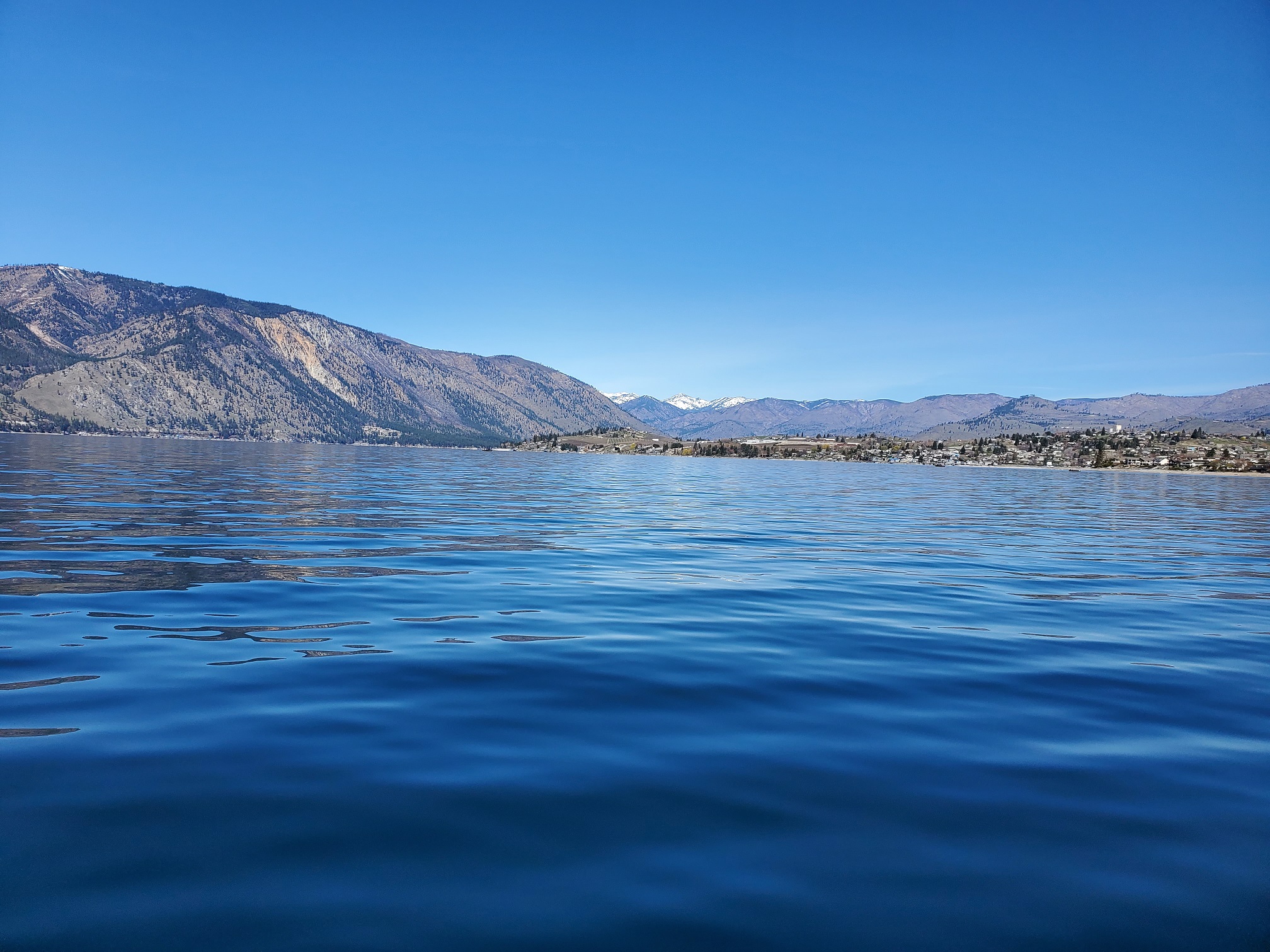 Happy June! It's been a cool and wet spring here in the Lake Chelan Valley, but it's starting to warm up and we're almost into the full swing of vacation time, summer fun, and memories to be made during Lake Chelan's busy season! Below we've put together a list of upcoming events. Make sure to check back often, as we update our "Lake Chelan's Upcoming Events" blog monthly!
This Month's Featured Festival:
Music from Chris Frue, End of the Line, Laura Belanger, and Brittany Jean.
A Route For Every Rider. Cycle di Vino-30 miles Back by popular demand! A beginner-intermediate ride along the shores of Lake Chelan with special stops at many valley wineries.
The Lake Loop-50 miles New for 2022! An intermediate ride covering both shores of Lake Chelan with a scenic leg up the south shore to 25-mile creek state park.
The Century Challenge- 88 miles, 5900 ft elevation gain This will be the 18th year of this legendary ride. Ultra-Challenge option = 110 miles, 10,000 ft elevation gain. Join the 10,000 club and earn a T-shirt!
The Butte Blast- 15/30 miles New for 2022! A gravel ride along the slopes of the iconic Chelan Butte. The thirty-mile option features over 5,000 feet of vertical climb.
After the ride, join your friends in the park for a complimentary spaghetti feed with beverages available from several local wineries and breweries.
14th Annual
June 18th 4:00 - 9:00pm
Lake Chelan Winery
3519 HWY 150 Chelan, WA 98816
104 W Woodin Ave Chelan, WA 9881
Every Friday 6:00pm - 8:00pm
June 15th and July 6th 10:30am - noon
495 South Lakeshore Road Chelan, WA 98816
Enjoy a 45 minute ALL-LEVELS Yoga class with a local Yoga Uncorked Chelan instructor. We will move, breath, flow and enjoy some much needed yoga and vino!
After class you can sit down and relax with your complimentary wine tasting flight or a glass of wine of your choice.
45 Min Yoga Class
BYOYM: Bring your own Yoga Mat!
$25/person — yoga class & wine tasting included
10% off all bottle purchases
21+ only
Tickets are Limited
**Please sign up at least 24 hours in advance so we know how many yogis to expect, and to make sure we can meet the Winery's minimum. **
Every Sunday 2:00 - 5:00pm May through October
78 Swartout Rd. Manson, WA 98831
Thursdays 2:00-6:00pm
Riverwalk Park in Downtown Chelan
Visit the Farmers Market in beautiful River Walk Park in downtown Chelan May- October 2-6pm. Locally grown produce, artisans and live music.
Sundays, Thursdays and Fridays through the summer!
Skydive Chelan takes it to an all new level with a Winery Tandem skydive! Freefall over Lake Chelan on a Tandem Skydive, glide back to Earth with your Instructor on a parachute and land at Tsillan Cellars Winery surrounded by vineyards, views, oh and a glass of wine if you wish! Don't miss out on the ultimate Skydive experience!
Every Saturday night 8:00pm - 10:00pm
104 E Woodin Ave Chelan, WA 98816
Every Wednesday 6:30pm - 7:30pm
133 E Woodin Ave Chelan, WA 98816
Join your friends and family for the local favorite – Stormy Mountain Pub Trivia! We have fun questions made for all ages – culture, history, sports, and more. Awesome prizes and as always – free to play! So come on down and spin the Big Prize Wheel, now in our 5th year of fun!
Live Music Monday Nights
June - August (Starting June 20th) 4:00 - 6:00pm
3975 HWY 97A Chelan, WA 98816
806 Manson Hwy Chelan, WA 98816
Every Tuesday 5:00 - 6:00pm (June 28th - September 27th)
Come see how hard cider is made!
77 Wapato Way Manson, WA 98830
Registration, pickup and fun starts Friday July 8th 6:00 - 9:00pm
Poker run Saturday July 9th 11:00am - 9:30pm
July 7th - 16th
10 musical days, 21 concerts at local wineries, churches and Riverwalk Pavilion. Bring blankets, lawn chairs and the family for good music and fun.