Lake Chelan's 'Falling Cow' & The Annual Falling Cow Festival
Posted by Colleen Fischesser on Saturday, June 10, 2023 at 11:06 AM
By Colleen Fischesser / June 10, 2023
Comment
Lake Chelan's "Falling Cow" & The Upcoming Falling Cow Festival!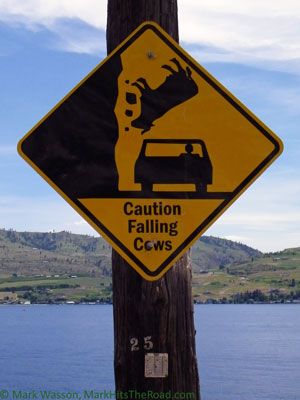 Have you ever noticed this sign while driving between Chelan and Manson? Have you ever heard of Lake Chelan's Falling Cow?
Here's how the story goes:
On November 6th, 2007, a couple visiting the Chelan area for their one year anniversary were driving their minivan on Highway 150 in the Manson area when a 600 pound cow fell about 200 feet "out of the sky" and landed on their mini van. The couple missed being injured or killed by a matter of only inches! The mini van sustained heavy damage to the hood and broken windsheild. Check out the picture of the van below: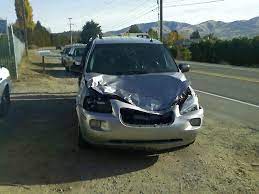 *Photo credit: Wenatchee World
Since, Lake Chelan Winery has been hosting their Annual FALLING COW FESTIVAL!
The 15th annual Falling Cow Festival is coming up, Saturday June 17th 2023. Join in on all the fun with live music, line dancing, photo booth, kids activities, farm animals, raffle prizes, BBQ, Falling Cow Wine samplings, and of course the annual Falling Cow Helicopter Drop! Don't miss out on the fun, there's something for everyone!
For more information and schedule of events, visit: lakechelanwinery.com/fallingcow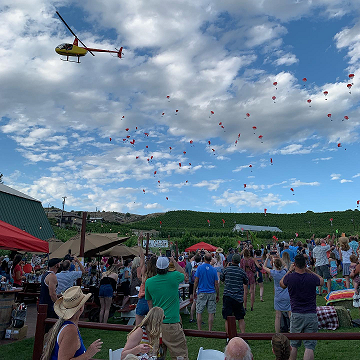 *Photo Credit: Lake Chelan Winery