Conversations to Have Before Hiring a Contractor for your Remodel
Posted by Colleen Fischesser on Tuesday, March 7, 2023 at 7:21 PM
By Colleen Fischesser / March 7, 2023
Comment
Hiring a Contractor for a Remodel? Make Sure to Have These Conversations First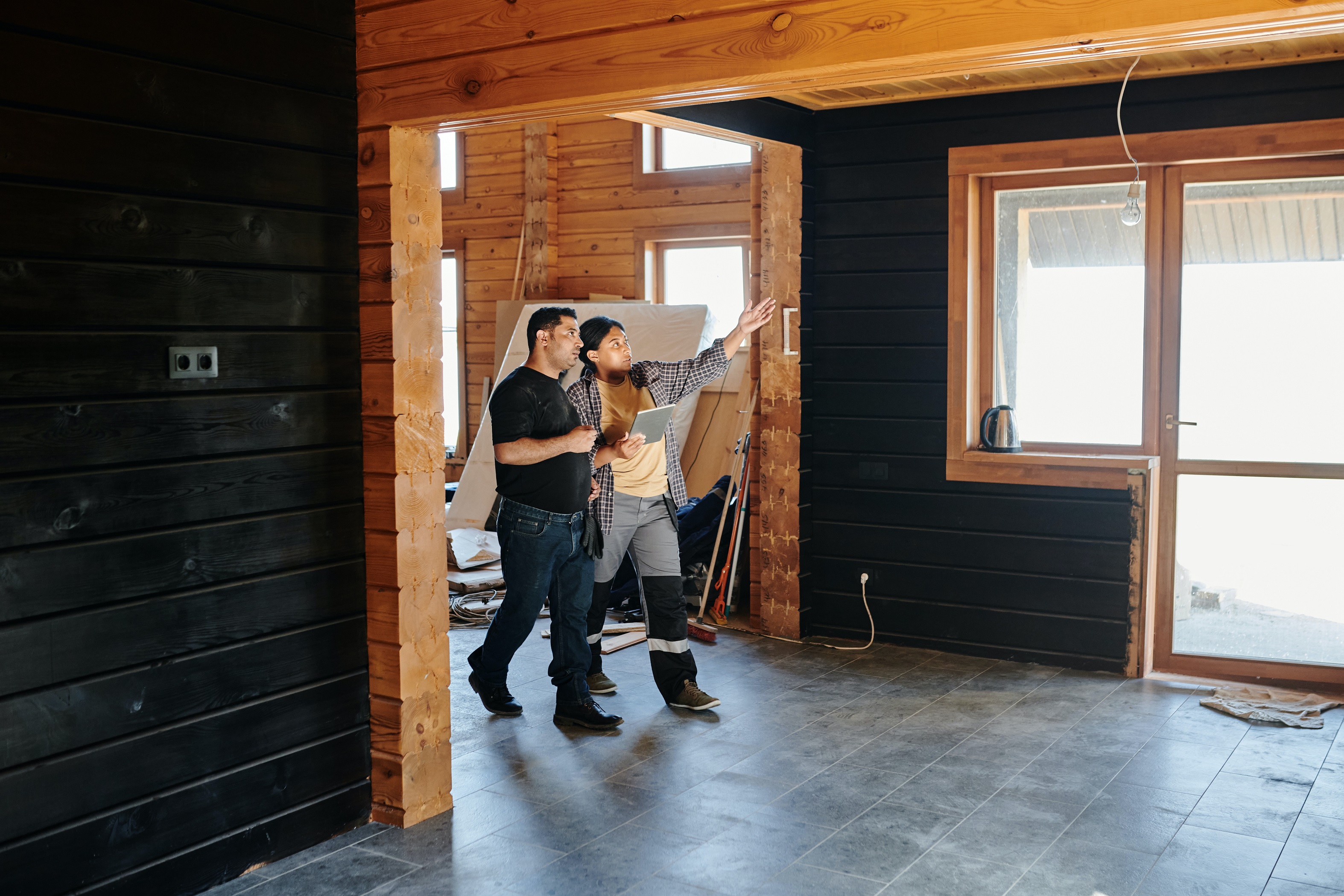 When you're planning a home renovation project, it's important to hire the right contractor—and if you want to hire the right contractor, it's important to have the right conversations.
But what, exactly, are those must-have conversations?
A recent article from realtor.com outlined key conversations to have with a contractor before you hire them for a home renovation project, including:
Time frame. Obviously, things can come up that delay a project. But before you hire a contractor, it's important to discuss the scope of the project, how long they anticipate the project will take, and how much time they recommend adding to the timeline for unexpected circumstances. From there, you can decide whether that aligns with your own timeline—and whether they're the right contractor for your project. (For example, if you need to finish your renovation in three months—but the contractor, due to staffing issues, will need at least six months to finish the job, they're probably not the right fit for your project.)
Referrals. Before you agree to work with a contractor, it's important to discuss their past experience, and ask for referrals and photos that can speak to their work. Past success is often a predictor of future success, so if they can provide multiple referrals that rave about their experience—and photos that showcase their high-quality work—chances are, you'll have a positive experience, too. (Just make sure to ask for referrals and photos that relate to your specific project; for example, if you're hiring them for a kitchen renovation, ask to see photos of past kitchen remodels. Also make sure to connect with past customers who also specifically went through the kitchen renovation process.)
Project meetings. A successful remodel requires ongoing communication between you and your contractor. But "ongoing communication" can mean different things to different people—so before you agree to work together, make sure to talk to your potential contractor on how often you'll be meeting throughout the process. For example, will you be having construction meetings weekly, bi-weekly, or monthly?
At the end of the day, remodels can be creative, fun and exciting, but they can also be timely, stressful and costly. Make sure you ask the right questions, do your research and hire the right contractor! The right contractor for you will be someone who you trust and who has your project and best interest as a priority.