Buying a Vacation Home to Make Some Cash? Don't Make These 5 Mistakes
Posted by Colleen Fischesser on Wednesday, October 11, 2023 at 6:45 AM
By Colleen Fischesser / October 11, 2023
Comment
Buying a Vacation Home to Make Some Cash? Don't Make These 5 Mistakes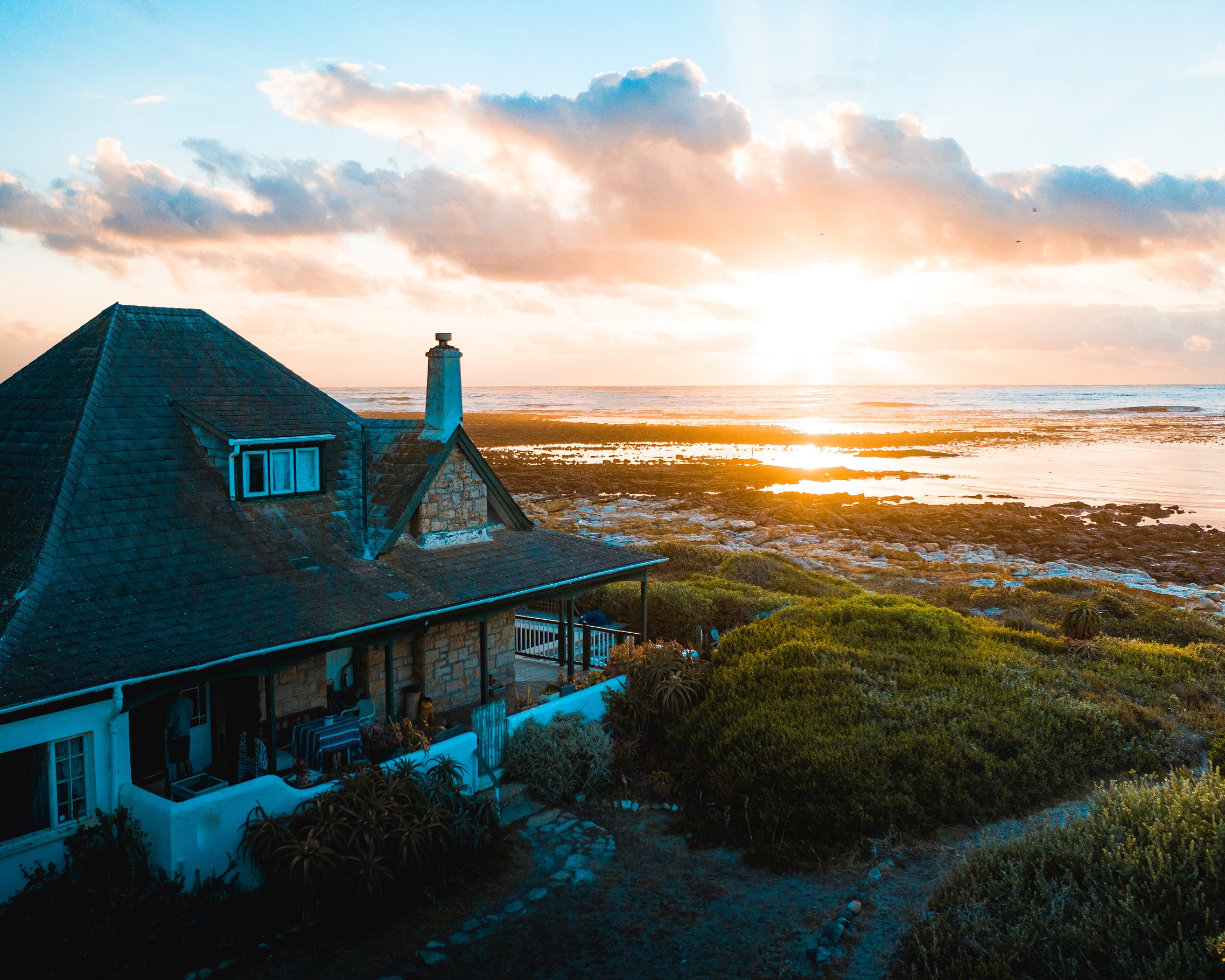 *Full blog credit to realtor.com
Buying a vacation home is rarely your first step to home ownership. Buying a primary home is like achieving an essential piece of the American dream.
And once you've experienced the satisfaction of homeownership, you might be tempted to purchase another. Hey, who wouldn't want a leisurely vacation getaway spot—especially if you can turn it into a cash cow by renting it out?
While vacation homes can be an excellent source of income, managing them isn't as easy as washing the sheets and posting a listing. Avoid these vacation home mistakes, and you'll soon be on the road to vacation home heaven. And, hey, maybe we can come stay once in a while?
1. Not checking the local regulations on renting a vacation home
You'd think this would be obvious—but just ask Christine Karpinski, author of "How to Rent Vacation Properties by Owner," how often it gets overlooked.
"It's a big gotcha for a lot of people," says Karpinski, who also owns vacation homes in Austin, TX.
Before committing to a purchase, check homeowners association rules and city or municipality regulations. Your real estate agent should be able to help—but make sure you've picked a pro who's familiar with vacation rentals.
You might be tempted to skip this step, because you see other folks renting out their homes nearby. But beware—if you're caught, you could face hefty fines.
2. Not being picky about your vacation home management company
Guests are paying their hard-earned money to stay at your place instead of the traditional hotel down the block, says Matt Landau, a vacation rental marketing expert.
That means it's your responsibility to keep the place clean and manage the arrival and departure of guests—as well as any problems that arise along the way. And while you certainly can manage those details yourself, you might want to consider outsourcing them.
"A lot of people get into and find out it's way more work than they thought," Karpinski says. "It's a pseudo part-time job."
That's where a management company comes into play. But don't choose a company based on which takes the lowest percentage cut, and be wary of the ones that charge a ridiculously low rate, Karpinski says.
They might be absentee, unskilled marketers, or maybe just dirty. When evaluating potential managers, Karpinski recommends asking to see five more of their properties—on the spot, with no warning. That way, you'll be able to see how clean they keep each home, without giving them a chance to scrub beforehand.
3. Being thrown off by a furnished home
Many vacation homes are sold furnished, so don't be turned off by one that needs a makeover.
More than once, Karpinski got an excellent deal on a vacation home because the seller's decorating taste was iffy.
"I've paid a low price just because they were butt-ugly," Karpinksi says.
Think of that garish wallpaper as a gift: It might throw off other buyers and nudge the price down, while you—the smart buyer—can just peel it off.
4. Buying to please yourself
We know the idea of having your own personal getaway, surrounded by all the things you treasure, is basically living the dream. But we've got some bad news: If you're looking to rent out your property, your tastes simply don't matter.
You want something that aligns with the market and that renters are likely to be searching for. For instance, one- or three-bedroom homes rent better than two-bedroom ones, Karpinski says.
Pay attention to what works in the vacation rentals nearby: Are buyers gaga for lake views or furnished porches? Spend your money on that, instead of making the home comfy according to your own standards.
5. Viewing renting a vacation home as a hobby
Sites such as Airbnb have made renting out vacation homes a relatively painless process—while being fun at the same time. But that doesn't mean you can treat managing your vacation home as a hobby.
Sure, you could post some photos and get up and running right away. But you'll be better off taking your time and making sure you didn't miss anything that could throw your would-be vacationers for a loop. Quite simply: You'll want to go above and beyond—providing amenities, guidebooks, and around-the-clock service.
"If you charge a nightly rate that is competitive with a hotel, you're responsible to deliver a hotel-like service," Landau says. You're "running your vacation rental like a business and not a lemonade stand."